This is the weekly list of Free Homeschool Curriculum and Resources compiled by Jamerrill from FreeHomeschoolDeals.com. If you aren't a homeschooler, but you're a parent, teacher, babysitter, or nanny, you'll probably find at least a few useful freebies in this list. You may also want to go through the Educational Deals and Freebies from earlier this week for more.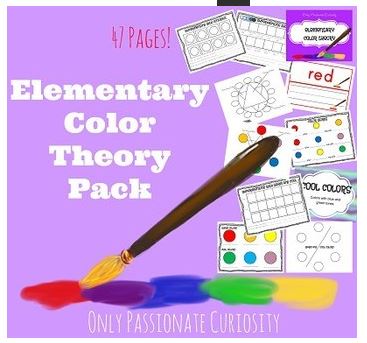 Download the new Elementary Art Color Theory Printables Pack. This is a 47 page set that includes wall word cards, vocabulary posters, and art worksheets.
For those who enjoy creating lapbooks here are free Lapbooking Templates.
Use the exclusive coupon code to get this free 16-page "A Bite of Writing: Rhyming Poetry" unit.
Are there horse lovers in your house? Check out the Ultimate Homeschool List for Horse Lovers + Free Printables.
Here's a free Food and Nutrition Unit Study. This 21-page packet is stuffed with great ideas!
Check out these 10 Favorite Classics for Children that are free on Kindle.
If you have special therapy needs in your homeschool here is a list of Free and Low-Cost Therapy Options from Heather Laurie of SpecialNeedsHomeschooling.com.
Get a free Ancient Lands Map Printable Set. Also available are free Dry Desert Themed worksheets for handwriting practice.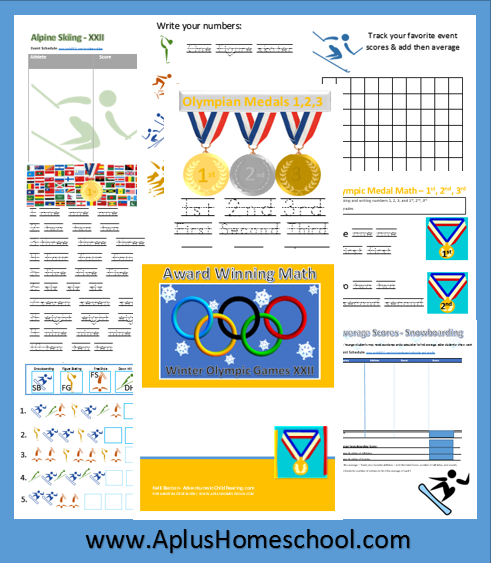 AplusHomeschool.com is offering a free Homeschool Printables Olympic Math Pack.
Get these free Wind in the Willows Notebooking Pages.
This Reading Mama has created a free Dr. Seuss Cut it Out! Printables Pack. Click here for 100+ Free Dr. Seuss Themed Printables, Crafts, Recipes, and Activities!
For children studying German here are free German for Kids worksheets. This 3-page set of worksheets features conversational sayings in German.
Homeschool Creations has a free Pocket Chart Calendar Card Set for the entire year.
123Homeschool4Me created free Super Heroes Reading Logs and free Animal Report Form Printables.
Meet Penny shared a list of free Black History Month Unit Study Resources.
Save $4 and download a free State to State File Folder Game.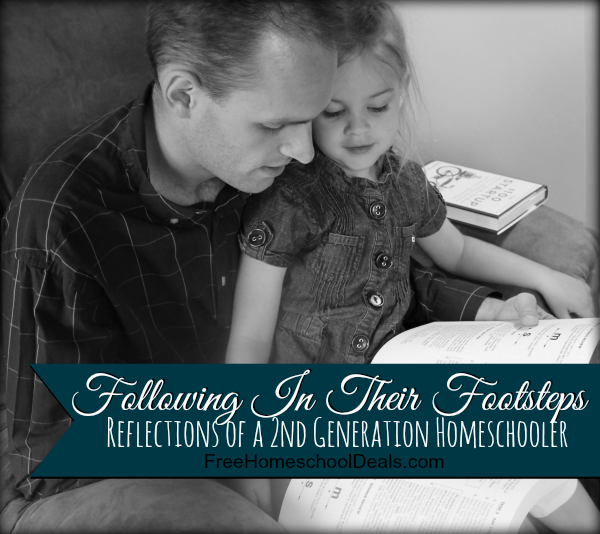 Here are two encouraging homeschool articles from 2nd generation homeschoolers:
If studying about George Washington is on your list then have a look at the Homeschooler's Guide to George Washington.
At Frugal Homeschool Family you'll find a free St. Patrick's Day Puzzle Unit and Blessed Beyond a Doubt is offering St. Patrick's Day Writing Prompts.
Don't miss this selection of free Ancient Greece Resources and Homeschool Printables.
Currclick has a free African Safari Junior Printable Pack (save $4.99!).
For a limited time you can also get free a Homeschool Science Activity Manual + Video Guide and a free Abraham Lincoln Interactive Sight Reader.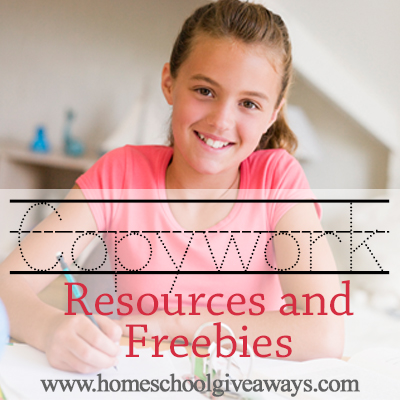 Copywork is one of the foundations of the Charlotte Mason-style of learning. Homeschool Giveaways has a large list of copywork resources and freebies for your children to choose from.
Homeschool Giveaways also has a list of free Forest Animals Printables, Activities and Crafts.
For students learning about money get this free Printable "It Just Makes Cents" Book.
Enjoy this free "Meet the Masters" Art Appreciation Curriculum.
GrapeVine Studies is giving away a free Queen Vashti Bible eLesson.
Other Homeschool Freebies that you don't want to miss: Vocabulary Bridges from English to Latin & Greek, Editable Travel Map Printable, Ice Cream Social Kindergarten Literacy Pack, and free Minecraft Multiplication Flash Cards.
Click here thousands of homeschool freebies that are updated daily!
*Don't forget! If you are looking for additional free homeschool resources please check the huge growing list of free homeschool curriculum and resources on MoneySavingMom.com!
Jamerrill is the homeschooling mother of a large and growing family. After seasons of spending $50 or less annually to homeschool her children, she started Free Homeschool Deals in 2012 to help all families afford the homeschool life. You can follow the homeschool goodness on Pinterest and Facebook.
Subscribe for free email updates from Money Saving Mom® and get my Guide to Freezer Cooking for free!