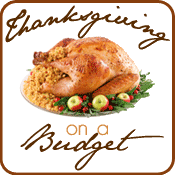 If you don't normally make homemade rolls for Thanksgiving, you might just want to consider taking a little extra effort to make these rolls this year. They are just that good. In fact, I've tried literally hundreds of roll recipes over the years and this recipe is hands-down the best one I've ever made.
Now before you start thinking about the combination of pumpkin in dinner rolls and wondering how that might taste, let me reassure you that you probably won't even taste the pumpkin in these rolls. It just serves to make a softer dough and the color a bit richer. But other than that, your picky eaters in the family will likely not recognize any pumpkin taste in these!
These rolls are best served within an hour or two of making, so if you're planning to serve them on Thanksgiving, you'll want to make sure and allow extra time to whip up the dough. While it's rising, you can do your last minute Thanksgiving meal preparations and then stick these in the oven to bake an hour or
so before you're planning to eat.
Yes, it's a little bit of extra work but I think you and your guests will agree it was worth it!

My Favorite Pumpkin Dinner Rolls
Recipe modified slightly from the original recipe found at Tammy's Recipes–a cooking blog you ought to be reading, if you're not already!
1 cup sugar
1/2 cup warm water
2 cup warm milk
¼ cup butter, softened or melted
2 cup mashed cooked pumpkin (I usually use one can of pumpkin.)
2 teaspoons salt
1/2 cup wheat germ (can omit and use flour instead)
10-12 cup all-purpose flour (I usually use a mixture of whole-wheat and white flours. I'd recommend going about 1/3 whole-wheat to 2/3 white flour.)
7 teaspoons dry yeast
In large mixing bowl, combine sugar, water, milk, butter, pumpkin, and salt. Mix well. Add wheat germ, 7-8 cups of the flour, and yeast.
Mix, and then continue adding flour and kneading until dough is elastic and not sticky.
Place dough in greased bowl; grease top of dough, cover with a towel, and set in a warm place until doubled (about 1 hour). Punch dough down and divide into thirds. Divide each third into 16 pieces and shape into balls.
Place on greased baking sheets. Cover and let rise until almost doubled, about 30 minutes. Bake at 350 degrees for 15-18 minutes, until tops are golden. Brush with melted butter as soon as they come out of the oven. (Note: These rolls usually look somewhat dry when first coming out of the oven. Wait about 15 minutes and they will look and taste beautifully. Don't ask me why, but that's how it always works for me!)
Yield: 4 dozen rolls (If you're not expecting a large crowd for Thanksgiving, I'd recommend halving the recipe. I often do this for smaller groups and it works great!)
For more of my favorite Thanksgiving recipes, click on the following links: Sweet Potato Casserole, Make Ahead Mashed Potatoes, and Crumb-Topped Apple Pie.
Do you usually make homemade bread for Thanksgiving? If so, I'd love if it you shared a link to the recipe in the comments section.