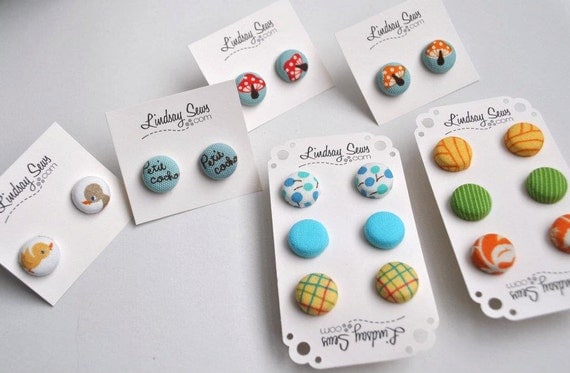 Guest post by Lindsay from Lindsay Sews
With some changes to your everyday life, you can change your spending habits and essentially "raise" thousands of dollars for your adoption by saving.
Here are just a few ideas to get you started! 
Coupon Camp:
Ramp up your couponing efforts by getting together a group to swap and share coupons. Subscribe to a few extra copies of the Sunday paper (or find more ways to get coupons for free!) for extra savings on essentials.
Pull the Plug:
Turn off extra features on your cell phone plan, cable subscription, or insurance plan (auto and home). Check your bank statement or credit card bill and see what is being auto-billed to you, that you could cut back on.
Gym membership not being used? Netflix subscription no longer worth the money? You'd be surprised how much money you can save with these simple switches.
Fuel Fixers:
Plan your errands nearby your home, so you can walk or ride a bike. If you must drive, group trips together to save on fuel.
Try carpooling or working from home if it's an option. If you drive a gas guzzler, consider switching to a lower-cost vehicle that has better gas mileage. If you still have a car payment, consider downgrading your vehicle to a car that has a lower payment or no payment.
Eating In:
Make eating at home a fun time by cooking themed meals with friends, and take turns hosting a pot-luck. If you spend money on coffee at the drive through, switch to home-brewed. Plan meals according to what you can get on sale that week, instead of what sounds good in the moment.
Forgift Me Not:
Think about how much you currently spend on gifts for birthdays, baby showers, weddings, anniversaries, Mother's Day, Father's Day, Christmas, and Valentine's Day. Instead of buying gifts for your friends and family this year, make a conscious effort to give them a thoughtful gift like a CD mix of music, a scrapbook made with recycled papers, or a handwritten note.
Retail Reset:
Instead of shopping for a new dress, swim goggles, or backpack, ask around to see if you can borrow or swap with a friend. If you are tempted by racks of new clothing, switch to thrift stores.
Entertain Me:
Trade movie nights at the theater for $1-rental movies at home, through sites like Redbox. Instead of taking a large summer vacation, switch to a few shorter, weekend jaunts or go somewhere that you can stay with friends or family.
I also recommend the book Adopt Without Debt by Julie Gumm. After you've done the hard work of pinching your pennies, here are some ideas for fundraisers you can use to finance your adoption:
Get friends together for a community garage sale and adoption fundraiser.
Ask about employer-based adoption assistance.
Host a ___ – a-thon (bike-a-thon, cook-a-thon, bake-a-thon etc.).
Sell flower bulbs, candy, or candles.
Hold a car wash in a prominent location in town.
Recycle ink cartridges and old cell phones for cash.
Collect donated books, CDs, and DVDs and sell on Amazon or Half.com.
Host a heritage dinner fundraiser (with foods from your adoptive child's home country).
Collect recipes from friends and family and sell a fundraiser cookbook.
Organize a raffle or silent auction with donated items from local businesses (car washes, gift certificates, and more).
Set up a "Baby Fund" at a tax-deductible donations site and ask for that instead of holiday or birthday gifts.
Sell t-shirts with an adoption-themed slogan to rally friends while you earn support.
Hold a bake sale or handmade/craft sale with your friends and contacts as vendors.
Check into home shopping party fundraisers, like Pampered Chef.
Set up a website to sell handmade artwork or crafts.
Check into adoption grants.
Lindsay Conner is a crafter, writer and editor near Indianapolis. She blogs at Lindsay Sews and sells handmade fabric earrings to raise money for adoption at her Etsy Shop, where MoneySavingMom.com readers can save 30% off with the coupon code SAVE30.

Looking for more?
Read more posts about
guest post
.
Subscribe for free email updates from Money Saving Mom® and get my Guide to Freezer Cooking for free!