This is the weekly list of Free Homeschool Curriculum and Resources compiled by Jamerrill from FreeHomeschoolDeals.com. If you aren't a homeschooler, but you're a parent, teacher, babysitter, or nanny, you'll probably find at least a few useful freebies in this list. You may also want to go through the Educational Deals and Freebies from earlier this week for more.
Welcome to another week of Free Homeschool Curriculum and Resources on MoneySavingMom.com! We start our list with a free two-week trial of Reading Eggs (online reading program).
Next, there is currently a free Answers in Genesis Dinosaurs video download. This freebie is a savings of $7.99.
Homeschool planning is in the air. You can get these free daily and weekly planner printables for homeschool moms and a Free Printable Homeschool Calendar for 2013-2014.
A Journey Through Learning is offering a Free Summer Games and Activities Printable Packet.
Homeschool Giveaways created a list of 30 Free Resources for Online Learning.
Don't miss the large list of free Summer reading programs with rewards for 2013!
You can find free Montessori printable downloads at the Montessori Print Shop. There are over 50 free printables available covering a variety subjects.
Character Concepts is currently offering a freebie for Memorial Day. You can download Uncle Rick's Memorial Day Story for free for a limited time.
Here is a free 94-page birds & nests nature unit study.
Download a free Nim's Island unit study and lapbook at Half-a-Hundred Acre Wood.
Go to Meet Penny to download this free Nervous System Printable Messenger Game.
Homeschool Creations featured a helpful article on How to Homeschool on a Limited Budget. For further homeschool information you may want to read the entire Homeschool Basics series.
Your learners may enjoy a free Music for Superheroes music lesson. The free music lesson is based around the original Superman theme song by John Williams.
Currclick is offering a free 26-page Father's Day notebooking set.
Head over to Bible Fun For Kids to download a free Life of Jesus lapbook. This free lapbook has over 50 printables available.
Here is a simple scissor practice packet that is perfect for young ones learning scissor skills.
Until 5/27/13 you can download a free Dr. Seuss Colors, Shapes, & Numbers Preschool Activities Printable Set. Payment information is not required, but you will need to enter the coupon code in the post.
Create your own homeschool field trip log with this free field trip printable. It's cute!
Visit Homeschool Share to download a free Robin Hood Unit Study & Lapbook.
The Chaos and the Clutter created a Free Printable Summer Bucket List for Moms Who Want to Engage.
You can also find a Summer Circle Time Ideas + Free Bible Verse Copywork from Preschoolers and Peace.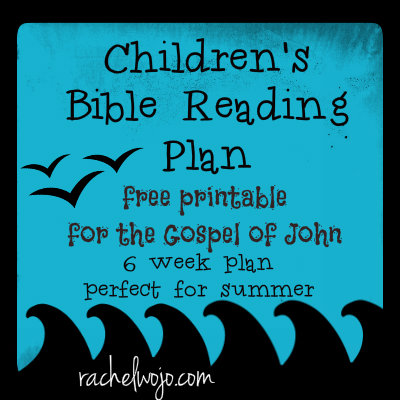 Get a free 6 week children's Bible reading plan. The plan covers the book of John and was designed for children in grades 3-6.
Another homeschool freebie with a limited-time coupon code is this Picking 10 Strawberry Picking Addition Game.
You can watch free Hands-On Essays video lessons at Hands-On Essays. There are a total of 16 free writing lessons created for students in grades 6-12.
For students who are learning multiplication facts here's a Free Multiplication Facts Mini Helper.
Get a free bug printable pack . These free printables containing 40 pages are suitable for children ages 2-7.

*Don't forget! If you are looking for additional free homeschool resources please check the huge growing list of free homeschool curriculum and resources on MoneySavingMom.com!
Jamerrill is the homeschooling mother of a large and growing family. After seasons of spending $50 or less annually to homeschool her children she started Free Homeschool Deals to help all families afford the homeschool life. You can follow the free homeschool goodness on Pinterest and Facebook.
Subscribe for free email updates from Money Saving Mom® and get my Guide to Freezer Cooking for free!