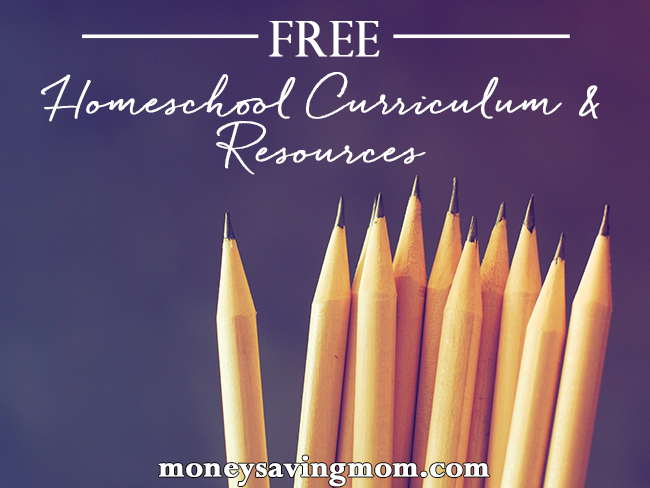 This is the weekly list of Free Homeschool Curriculum and Resources compiled by Jamerrill from FreeHomeschoolDeals.com. If you aren't a homeschooler, but you're a parent, teacher, babysitter, or nanny, you'll probably find at least a few useful freebies in this list. You may also want to go through the Educational Deals and Freebies from earlier this week for more.
This week there are lots of fall freebies in a variety of subjects. We have a section just for fall goodness and be sure to look in other places through out the list for more fun!
Preschool
Teach the alphabet with these FREE Alphabet Mini-Books.
How cute are these FREE Autumn Animals Counting Cards & Puzzles?
Be sure to grab this FREE Fall Themed PreK Pack.
Here are FREE Princess Alphabet Pennants for your princess lover.
Practice cutting skills with these FREE Pumpkin Cutting Practice Printables.
Hands on activities for everyone with these FREE Letter J Printables, Crafts and Recipes.
Fall is fun with these FREE Pumpkin Printables for PreK- K.
Keep your favorite book going with this FREE Goodnight Moon Lapbook.
These FREE Pumpkin/ Harvest Themed Coloring Pages are a fun way to celebrate the fall season.
Fall Themed Freebies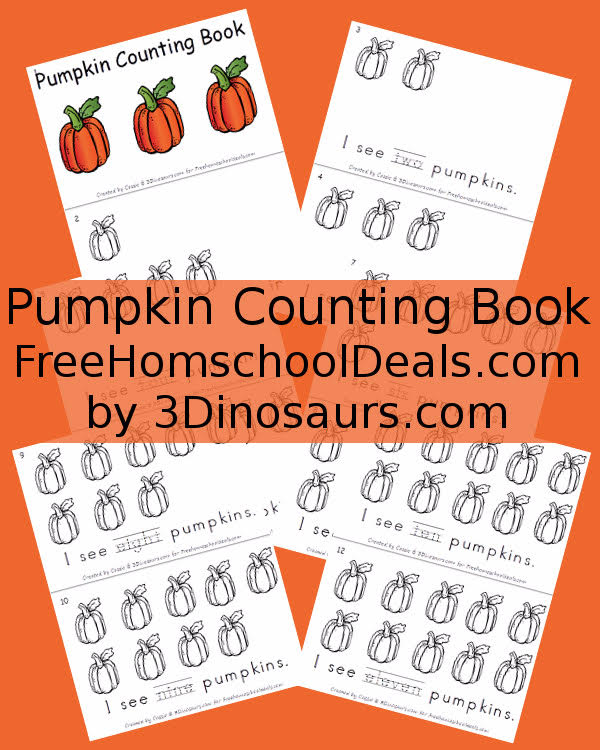 Here is a FREE PUMPKIN COUNTING BOOK .
If you are looking to keep your little ones busy, try one of these FREE Fall Printables (20+).
Hands on fun with this FREE Pumpkin Cut it Out Pack.
Nursery rhymes and fall collide with this FREE Peter, Peter Pumpkin Eater Pack.
Apples are a fall favorite. Here are FREE Apple Orchard Play Dough Printables.
These FREE Pumpkin Patch Printables are a great way to incorporate writing into your pumpkin patch trip.
What is better than animals, math and fall all rolled into one? Grab these FREE Autumn Animals Counting Mats.
Here are a variety of FREE Fall Activities, Lessons and Printables.
Study leaves with this FREE Parts of a Leaf Unit Study.
Keep track of your days with this FREE Leaves Calendar Printables.
Math
Here are a few fall themed math freebies:
Grab these bug themed math freebies! Boys will love this FREE Buggy for Addition Math Facts! and girls will love these FREE Ladybug Math Printables.
Use nature to study math with this FREE Hexagons in Nature PowerPoint & Study Guide Unit Study!
Study triangles with a FREE Pascal's Triangle Math Lesson.
Reading, Spelling and Writing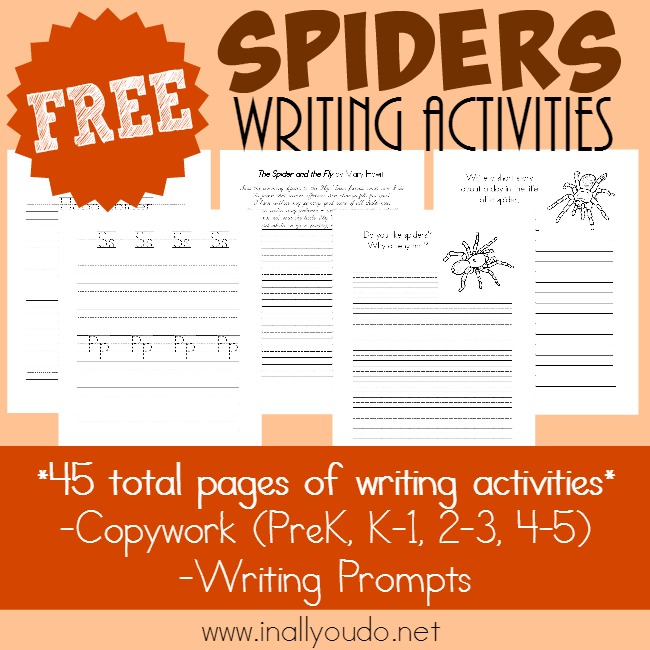 Just in time for fall, here are FREE Spider Writing Activities.
This FREE Noun Hunting Activity is a fun way to study nouns.
Keep track of your reading with these FREE Fall Reading Logs and Book Report Forms.
Here is a FREE Blends Mini-Book.
Learn to spell and read fall themed words with a FREE Fall Word Wall Packet.
Random Homeschool Goodness
Here is a FREE Spider Coloring and Activity Book.
Use this FREE Composer Unit Study in your music lessons.
Wondering how to use herbs? Here is a FREE Home Economics – Herbs for Autumn Introductory Unit!
Study Clara Barton with a FREE Clara Barton "What is the Red Cross" Download.
Election day is coming! Here is a FREE Election Notebooking Page Pack.
Have fun with this FREE Pirate Learning Pack.
Here are Free Florence Nightingale Notebooking Pages and Free Lapbooking Templates.
Thanksgiving Freebies
It's not too early to start celebrating Thanksgiving! Grab these freebies:
Science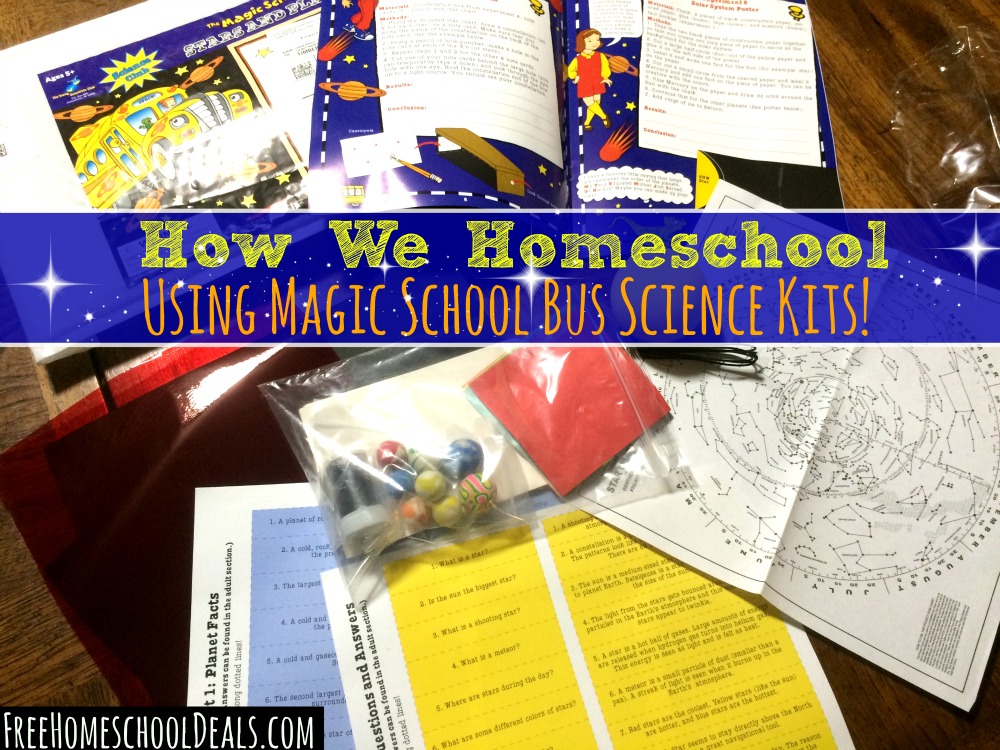 Looking to add more hands-on fun to your homeschool science? Don't miss How We Homeschool With Magic School Bus Science Kits! There are lots of good ideas and even Magic School Bus freebies in this post.
Here are FREE Pumpkin Life Cycle Worksheets.
Learn all about chipmunks with this FREE Chipmunk Lapbook and Study.
Here is a FREE Ocean Matching Pack.
Soar into space learning with a FREE Solar System Activity Pack.
Click here thousands of homeschool freebies!
*Don't forget! If you are looking for additional free homeschool resources please check the huge growing list of free homeschool curriculum and resourceson MoneySavingMom.com!
Jamerrill Stewart is the mother of a large and growing family. You can find her daily helping families afford the homeschool life on FreeHomeschoolDeals.com. Additionally she encourages moms in motherhood, homeschooling, family life and more on JamerrillStewart.TV.
Subscribe for free email updates from Money Saving Mom® and get my Guide to Freezer Cooking for free!