This is a weekly list of Free Homeschool Curriculum and Resources compiled by Carrie from HomeSchoolGiveaways.com. If you aren't a homeschooler, but you're a parent, teacher, babysitter, or nanny, you'll probably find at least a few useful freebies in this list. You may also want to go through the Educational Deals and Freebies from earlier this week for more. Don't forget to check out all of the exclusive freebies over at www.homeschoolgiveaways.com.
General Homeschool Resources
The Value of Field Trips (FREE Field Trip Record Keeper) – Field trips hold so much value in a homeschool. This freebie will help you record all of your learning adventures.
Winter Mazes ~FREE Printables – Fun winter mazes are great for small motor skills and pre-writing practice.
Command Center for Kids – FREE Printables – Help your kids get and stay organized.
5 Homeschool Resolutions for 2018 – As a homeschooler, you should carefully consider some ideas on this list – or come up with your own to improve your homeschool in 2018.
Save up to 70% at Real Science for Kids – Get up to 70% off on overstocks, returns, sample sets, dinged items, and out of print curriculum until 1/14.
Regain Your Homeschooling Rah, Rah! – So the homeschool year is not even half over, yet you've hit a wall. Your homeschool spirit has dropped its pompons and left the field.. Don't worry, this feeling is common to new homeschoolers and veteran homeschoolers alike.
The Lost Art of Typing Plus a Featured Tool to Learn How – This website will help improve typing skills with speed tests. The free typing tests measure speed and accuracy and are broken down by skill and grade level.
FREE Language Arts Resources
FREE Literature and Language Arts Complete Course Sets – This popular, free homeschool curriculum is so pretty and well put together. You get the first 5 levels for FREE!
FREE Parts of Speech Posters – These great, free language arts posters will help your student remember the 8 parts of speech.
Winter Poetry Copywork for Middle & High School – Poetry is one of those subjects kids either love or hate. It is also a difficult one for many homeschool parents to teach. However, an easy place to start is with copywork.
Planning Homeschool Curriculum and Resource – FREE 22 Page Journal – Includes subject worksheets, planning pages, resource list, and more.
Winter Poetry Study and Ideas – Favorite Winter themed poems to study, along with free printables, resources, and ideas.
Homeschool History & Geography FREE Resources
FREE Famous People Mini Quiz Pack Volume 7 – American Authors – This Famous People Mini Quiz Pack explores the lives of Nathaniel Hawthorne, James Fenimore Cooper, Washington Irving, and Henry Wadsworth Longfellow, four famous American authors.
Colonial America Layer Books (20-Page FREE Resource) – Take a travel back to Colonial America in the New Year. Get free resources on the 13 colonies with informational passages for your student to learn from.
Upper Grade (Middle & High School) Resources
FREE Homeschool High School Planning Sheet (and Some High School Help) – Get tips and tricks for high school years that may help you through it all – includes free printable tools.
FREE Middle and Highschool Cursive Copywork – In the middle school and high school years it is important to find good quotes and passages that keep our students interested in what they are reading and copying. I love this copywork packet from In All You Do. It inclues 25 quotes from The Hobbit by J.R.R. Tolkien and will be much loved by Tolkien fans.
FREE Chemistry Lesson Plans for Middle Schoolers – Investigate the world of atoms and molecules through hands-on inquiry-based activities and molecular model animations.
FREE Online Basic Quilt Making Skills – Have you been thinking about learning how to quilt? Maybe your teen is interested in sewing and learning more sewing skills, quilting is really fun and addicting. A quilting class would be a great addition to a DIY Home-Ec elective class for high school as well.
FREE Early Learning Resources
Curious about teaching sight words? Here are some thoughts on sight words!
FREE Printable Preschool Math with Counting Bears – Hands-on learning is the most important way that a child learns, this is especially important to early math skills.
Beginning Letter Sounds ~26 Page FREE Printable Packet – You and your preschooler will find that this handwriting practice is super useful.
FREE Printables and Games that use Counting Bears – Are you teaching your preschoolers how to sort and count?
Number Recognition Activities for PreK and K ~FREE Printables – FREE printables and educational activity ideas for teaching young learners.
FREE Preschool and Kindergarten Writing Lessons – Teaching your children how to write can be a little frustrating at times. Use this freebie to help you.
Unit Studies, Fine Arts Freebies, & Electives
Bubble Bonanza FREE Engineering Unit Study – Engineering is such a fun Science subject to teach. If you have a child that loves to build things and create things they will love learning about engineering.
Desert Nature Study Printables and Ideas – Neat nature study printables, unit studies, books and ideas to create your own Desert themed nature study, even if you don't live anywhere near a desert climate.
Around the World in 80 Days Unit Study and FREE Printable – This unit study gives you lots of fun hands-on activities that are themed to Around the World in 80 Days.
FREE Science & Math Resources
FREE Integumentary System Nonfiction Resource – This resource is cool, because it teaches the integumentary system via a nonfiction reading comprehension article.
FREE Printable 76-Page Density Interactive Notebook Bundle – This printable 76-Page Density Interactive Notebook Bundle is absolutely free, and is written with the upper elementary and middle school student in mind!
FREE Printable Explorer Journal – This free, printable book is printed on an 8 1/2 x 11 inch piece of paper, so when it's folded down, it's just the right size for young hands!
FREE Character-Building Resources
FREE Bible Story Print and Fold Books – My favorite part of doing preschool with my little ones is our daily Bible time together. It is so sweet to watch them learn about some amazing Bible stories and famous people in the Bible. I love finding coloring pages and books to go along with what we are studying.
52 Scriptures Every Kid Should Know (FREE Printables) – I am so glad to share with you these FREE printables to help your children (and you!) memorize Scripture.
Save 30% on Character Copywork – From now through Jan. 10th, you can save 30% on the brand new Character Copywork.
Preschool Bible Packs (FREE Printable Activity Pages) – Its never too early to begin planting God's Word into the hearts of children. These free printablt Bible Packs will help you get started.
Your Discipline Toolbox – Live online training for Christian parents – This training will help you develop a practical Biblical discipline plan in your mission to raise healthy, responsible kids. You'll not only understand why—you'll have practical tools to make it work.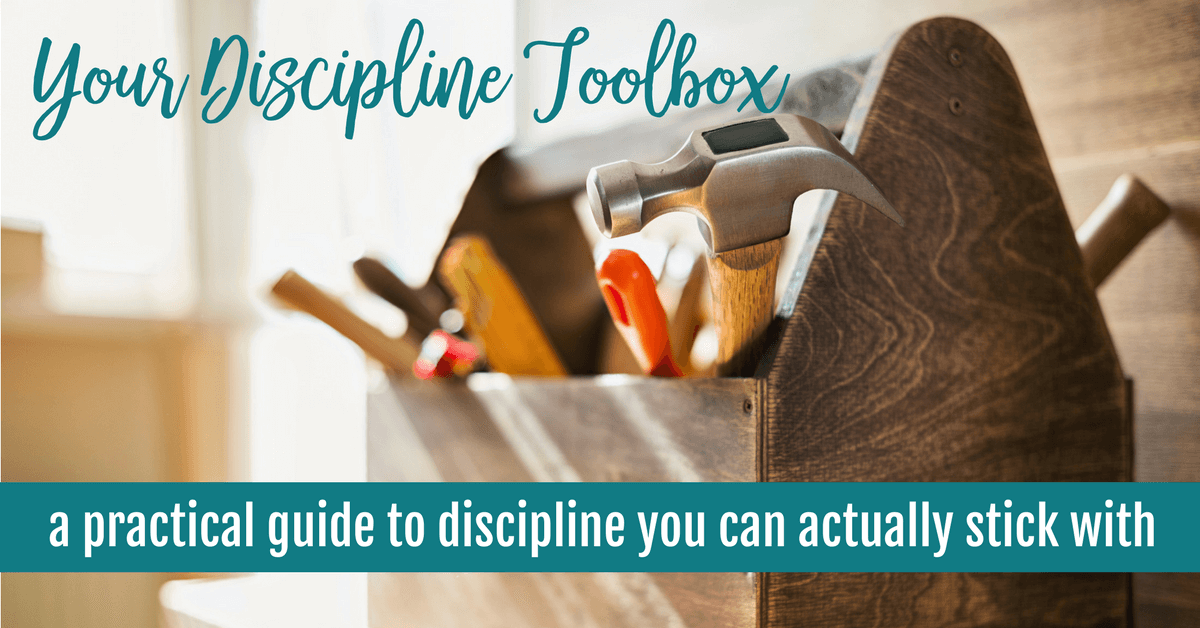 Homeschool & Homemaking Encouragement
5 Resolutions – Using the Instant Pot to Achieve Them – Trying to eat better this year? How about budget better? This is a great list of 5 New Year's resolutions and how the Instant Pot can help with them ALL!
Save 30% on the Get Your House in Order ecourse – Use code HOUSE30 to get 30% off the Get Your House in Order ecourse (reg. $20). Through 1-12-18, if you purchase the Get Your House in Order ecourse, you get the new Simple Chore System for Busy Moms FREE! (Reg $10)
Work from Home Teaching Online – Learn how you can put your homeschool mom skills to work and earn extra money to help support your family.
Declutter an Entire Room in 5 Simple Steps – How many of us want to just declutter our whole home in the New Year?! It's hard to make that first step. This post will help you out.
Medical Insurance Savings – Learn how we save over $600 bucks a month on health insurance.
Organize Everything (Parent Organization Hacks) ~FREE Printables – What parent doesn't dream of organization? These hacks make it possible for even the most unorganized person.
A List of 15 Smart Kid-Tested Ways to Control Toy Clutter and Organize Toys – After Christmas and New Years, is a great time to organize all the toys you might have in your home. Your children may have gotten new toys this Christmas, which we hope means older ones can go.
January 2018 Menu Plans (Regular & Instant Pot Plans) – If you have never followed a meal plan, they are wonderful for so many reasons – saving money, saving time and just to have a plan in place on those busy nights.
Creative and Crafty Fun
DIY American Girl Crafts and Clothing – Does your daughter's American Girl Doll need some sprucing up? If so, you have to check out these super cool ideas for DIY American Doll crafts and clothing.
15 Back to School Crafts for the Kids in the New Year – Whether your homeschool goes year-round or you are starting a new homeschooling year after the holidays, these back to school crafts will give you a great start or provide you with new ideas.
6 Practical Uses for Wood Ash – Here are six practical uses for your wood ash, the remains left from a night 'round the fire.
How to Turn Your Child's Art Into An Embroidery – Here's a lovely way to preserve your children's precious artwork! It looks like it would be a complicated process, but it's really not.
How to Make a Bacon Fat Candle – I know this is totally strange, but this could be a great survival skill! Bacon. I love that stuff, and I love it even more now that I know how to make a bacon fat candle.
What to Do With Old Christmas Cards – Don't toss them – re-purpose them!
Carrie has been homeschooling for over a decade and loves to share FREE homeschooling resources, deals, and reviews over at Homeschool Giveaways. You can find homeschool freebies, free homemaking resources, meal plans, free unit studies, and much more.
Subscribe for free email updates from Money Saving Mom® and get my Guide to Freezer Cooking for free!