There were SO many great Cyber Monday deals today!! You can see ALL of the deals we posted here. I went through all of the deals we posted and picked out 11 deals that are my favorites. Here are my 11 top favorite deals from today…
This popular deal is back as a one day only Cyber Monday deal! Zulily has these Hugglepods from HearthSong for only $18.99! These would make such fun gift ideas. But hurry — they always sell out quickly!
WooHoo! This deal has been extended through the end of today, Cyber Monday!
Discount Mags is running a HUGE Black Friday Sale on magazine subscriptions! Choose from over 400 titles across multiple categories.
Ulta has these 60-Piece Beauty Boxes on sale for just $17.99 right now! Use the promo code 808149 to get them for just $12.99!
Ulta Beauty Box – $17.99 ($193 value)
Use the promo code 808149 for $5 off $15
$12.99 after code
As a Cyber Monday deal, DaySpring is offering an extra 35% off everything sitewide with code MONDAY at checkout! The best part is that this code can be used on clearance items that are already marked down, so this is a great opportunity to grab gifts at a steep discount! Choose from coffee mugs, wall hangings, calendars, journals, and more at just $3.25 each!
WooHoo! For the first time in two years, Amazon has *finally* brought back their book deal for Cyber Monday! YAY!
For a limited time, you can get $5 off a $20 printed book purchase on Amazon when you add three books from this sale to your cart. The discount comes off automatically at checkout and there are over 300 items to choose from, including many popular titles!
Carter's has some hot Cyber Monday deals going on right now! Plus, shipping is free on all orders. Get Kid's Long Sleeved Graphic Tees for just $4 shipped today! There are so many cute options to choose from.
Kohl's has these Men's Microfleece Sleep Pants for just $3.99 when you use the promo code YOUGET20 at checkout! There are 15 different colors included.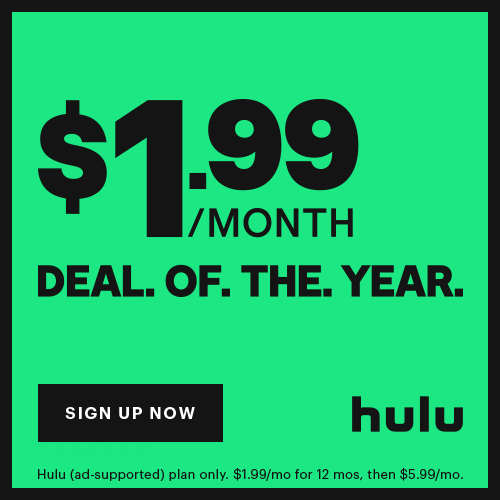 Hurry! This HOT deal ends tonight, 11/30! When you sign up for a year of Hulu as a new customer, you'll pay just $1.99 per month! This is a savings of $4 per month, so an annual savings of $48!
Right now, Target has 15 Days of Socks Advent Calendars for just $10.50 today! There are SO many cute styles to choose from in kids and adults. Choose free in-store pickup to avoid shipping costs.
Zulily has these Evelyn Taylor Pocket Chenille Open Dusters for just $9.99 today! There are 11 different colors to choose from.
Hurry! This Black Friday/Cyber Monday Deal ends TONIGHT! ABCmouse.com — an online Early Learning Academy that specializes in full online curriculum for children ages 2 to 8 — is offering 62% off an annual subscription right now!
That means you'll pay just $45 total for an entire year — which is like getting seven months for FREE. You'll pay just $3.75 per month!! This is the best ABCmouse discount you'll find right now, and this was the top purchased iOS kids education app for the past three months.