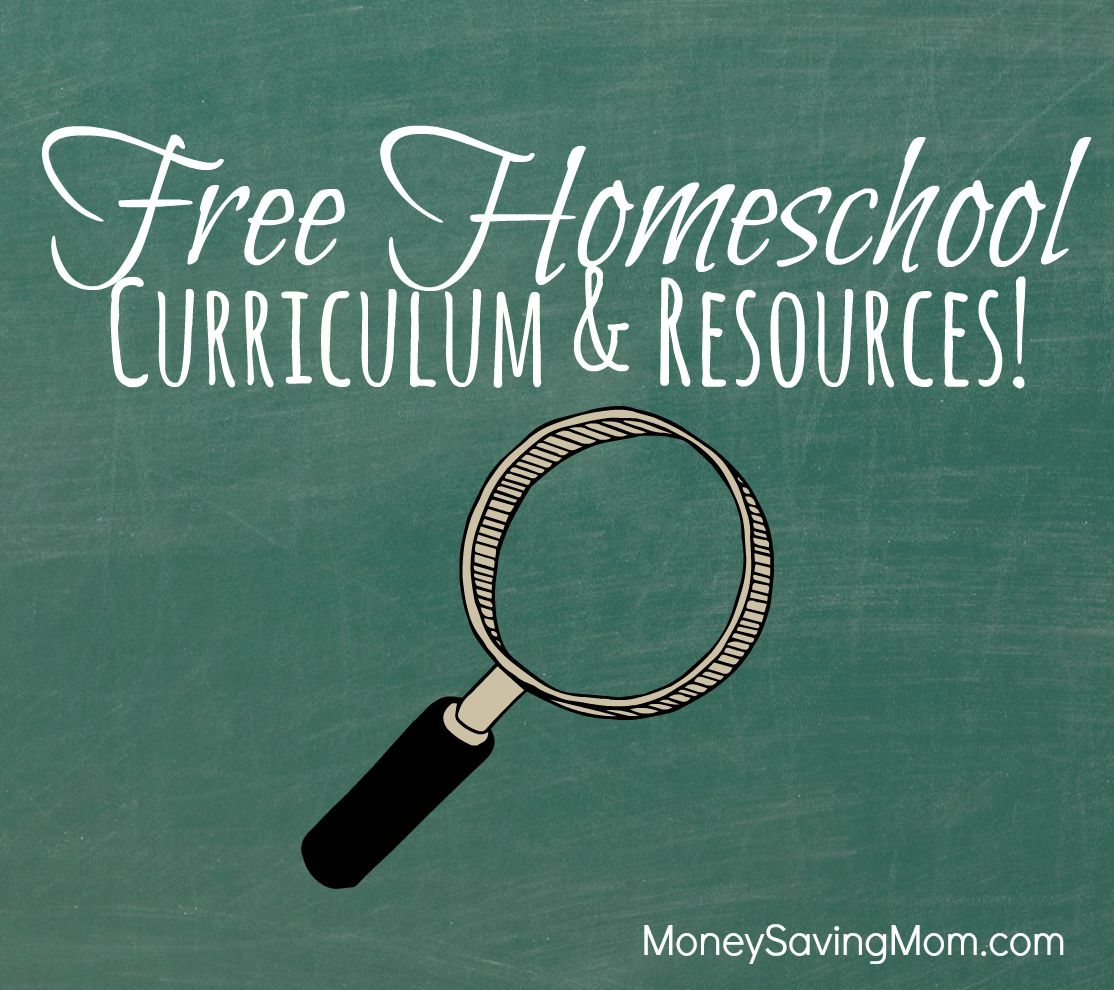 This is the weekly list of Free Homeschool Curriculum and Resources compiled by Jamerrill from FreeHomeschoolDeals.com. If you aren't a homeschooler, but you're a parent, teacher, babysitter, or nanny, you'll probably find at least a few useful freebies in this list. You may also want to go through the Educational Deals and Freebies from earlier this week for more.
With school in full swing for most of us, you may be looking for lots of great teaching resources and encouragement. The list below is packed with lots of great freebies! You may also want to know all the Housekeeping Confessions of a Homeschool Mom (+ Homeschool Cleaning Schedule Ideas!) and what a Homeschool Day in the Life: Family Bible Time, Homeschooling Routines, + More! looks like.
Fall Themed Goodies
This list has quite a few fall learning resources in lots of subjects. However, there are also a few fall themed resources scattered throughout the rest of the list so be on the lookout!
Math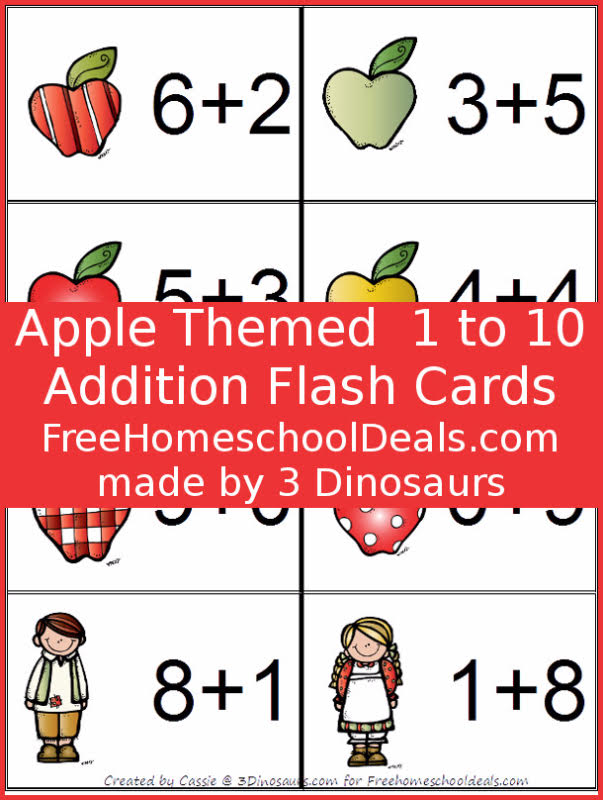 Don't miss these FREE APPLE THEMED ADDITION CARDS. You can only find them on Free Homeschool Deals!
Here is a FREE Math Lessons and Printable Templates.
Use these FREE Kindergarten Math Worksheets to teach valuable K skills.
What is more fun than combining math and dinosaurs? Use these FREE Dinosaurs Cut and Paste Addition Worksheets and your child will roar into math.
Choose one or both of these skip counting resources: FREE Skip Counting Charts and FREE Apple Tree Themed Skip Counting Cards.
Practice counting money with these FREE Coin Counting Clip Cards.
Here is a FREE Number Bonds Math Lesson and Printable.
Preschool
Teach your child to count with these FREE Preschool Counting Cars Printables.
Learn the alphabet with FREE A to Z Animal Printables.
Does your child love Goodnight Moon? Here are FREE Goodnight Moon Rhyming Activities.
Argh! Here are FREE Pirate Preschool Printables to make learning fun.
Writing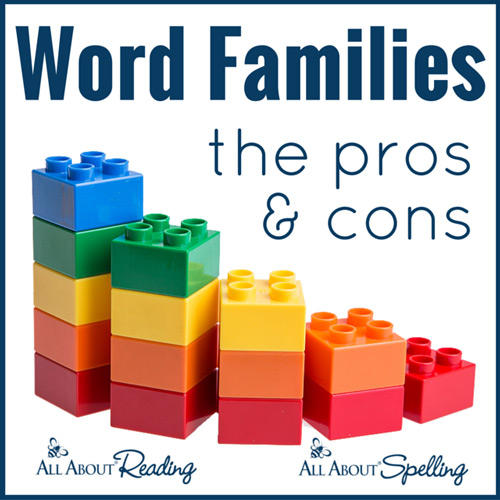 Do you ever wonder if Teaching Word Families Effective?
Fall is the perfect time for FREE Apple Themed Writing Prompts.
Have fun learning sentence structuring with FREE Sentence Scrambles Printable Worksheets.
This FREE Kindergarten Basics Handwriting Pack is a great way to practice tons of kindergarten writing skills.
Bible and Character
These FREE Prayer Box Printables are a fantastic way to draw near to the Lord for yourself or your family.
Character qualities are so closely related to Biblical foundations. Here are FREE Character Quality Lapbooks.
This FREE Johnny Appleseed and Fruits of the Spirit Coloring Book is a fun fall way to learn about the fruits of the spirit.
Now you can learn "The Lord's Prayer" in 4 languages with this FREE "The Lord's Prayer" in 4 Languages Printables.
This FREE "Taste" Bible Study Method Download is a unique way to study the Bible.
Random Homeschool Goodness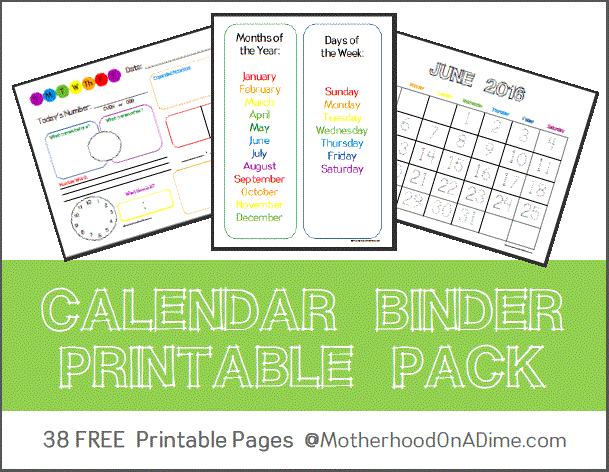 Here is a FREE Calendar Binder Printable Pack that includes lots of goodies for teaching preschool.
These FREE Brain Teasers are a fun way to practice thinking skills.
Use these FREE Cultural Worksheets to teach social studies.
Have a child who loves writing? Here are FREE Newspaper Themed Notebooking Page.
Reading and Spelling
Practice long "i" words with this FREE Long "i" Word Sort.
Use these FREE Book Report Pages to help your child make a record of the books he reads.
Science
Here is a FREE Weather Journal.
Encourage your child to take things apart in the name of science with this FREE Reverse Engineering Pack.
Click here thousands of homeschool freebies!
*Don't forget! If you are looking for additional free homeschool resources please check the huge growing list of free homeschool curriculum and resourceson MoneySavingMom.com!
Jamerrill is the homeschooling mother of a large and growing family. After seasons of spending $50 or less annually to homeschool her children, she started Free Homeschool Deals in 2012 to help all families afford the homeschool life. You can follow the homeschool goodness on Pinterest and Facebook.
Subscribe for free email updates from Money Saving Mom® and get my Guide to Freezer Cooking for free!