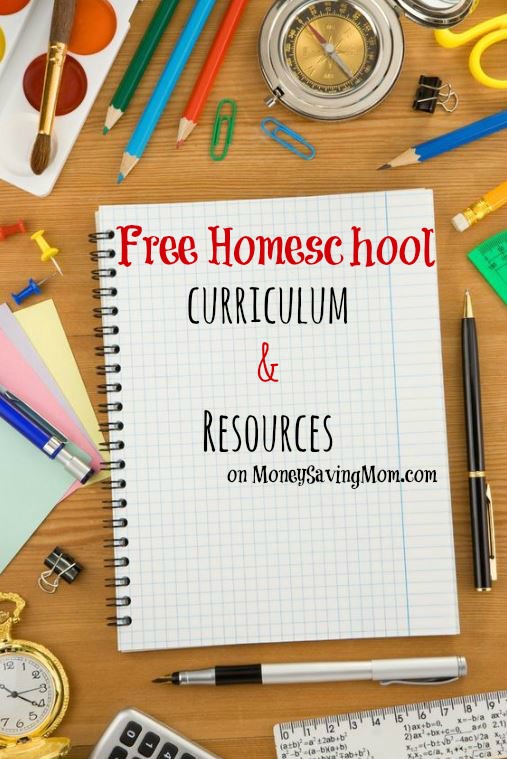 This is the weekly list of Free Homeschool Curriculum and Resources compiled by Jamerrill from FreeHomeschoolDeals.com. If you aren't a homeschooler, but you're a parent, teacher, babysitter, or nanny, you'll probably find at least a few useful freebies in this list. You may also want to go through the Educational Deals and Freebies from earlier this week for more.
November is here, and maybe you are trudging along through your school day living for a Thanksgiving break that is just around the corner, but not close enough. Good news, we have a FREE Mother's Prayer for Homeschooling Printable to encourage you and get you through these next few weeks! More than that, we have a great list of fun activities and printables, holiday related and non-holiday related, to spice up your school day!
Preschool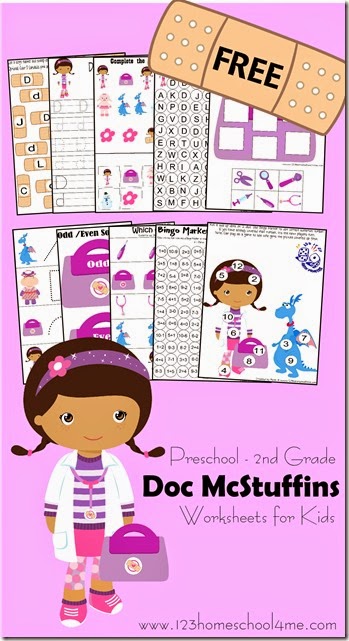 Your 2-7 year old is sure to love these cute FREE Doc McStuffins Worksheets! They provide practice in both math and language arts.
You can practice letters with these FREE Alphabet Picture Tracing Pages.
Teach math concepts to your preschooler with these great resources:
Science/ Legos
Have fun with this yummy geology study that includes FREE Edible Rocks Notebooking Pages and a recipe to make an edible rock.
Does your child love Legos? Here is 31 Days of Legos, Plus 2 FREE Science Worksheets!
Writing
Your child can learn about November holidays and events through writing with these FREE November Writing Prompts.
Use this FREE Printable Make your own Story Book template with its vintage feel, and write about the past.
Thanksgiving and Christmas Activity Packs
Begin your Thanksgiving studies with these great Thanksgiving resources: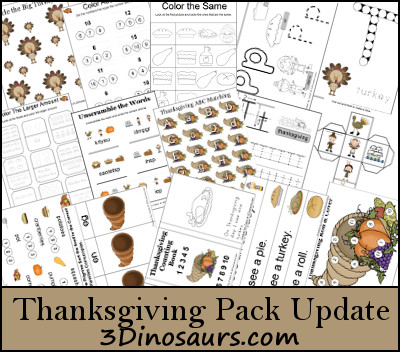 Of course it's never too early to start Christmas fun, too. Here is a Subscriber Freebie: 12 Days of Christmas Activity Book and a FREE Colorful Nativity Ebook Printable Craft.
Math
Learning about numbers is fun with these FREE Number Tracing Worksheets and this FREE DIY Number Puzzles.
Teach your first grade child about money with this Free First Grade Money Lapbook & Unit Lesson Bundle.
Reading
If you are studying Sara Noble , here is a FREE Courage of Sarah Noble Lapbook and Unit Study.
Looking for reading resources for your young readers? Try these FREE Bob Reading Books 1-2 and FREE Early Reading Bob Books 7 and 8. And for a different spin, here is a Books Kindergarteners can Read Alone FREE Printables.
Geography
Use this FREE Learn the Continents Printables in your world studies.
Bible
Here is a FREE Learn the Books of the Bible Game and a Subscriber Freebie: Simple Preschool and Elementary Christmas Bible Lessons to dive into the Word.
Random Homeschooling Goodness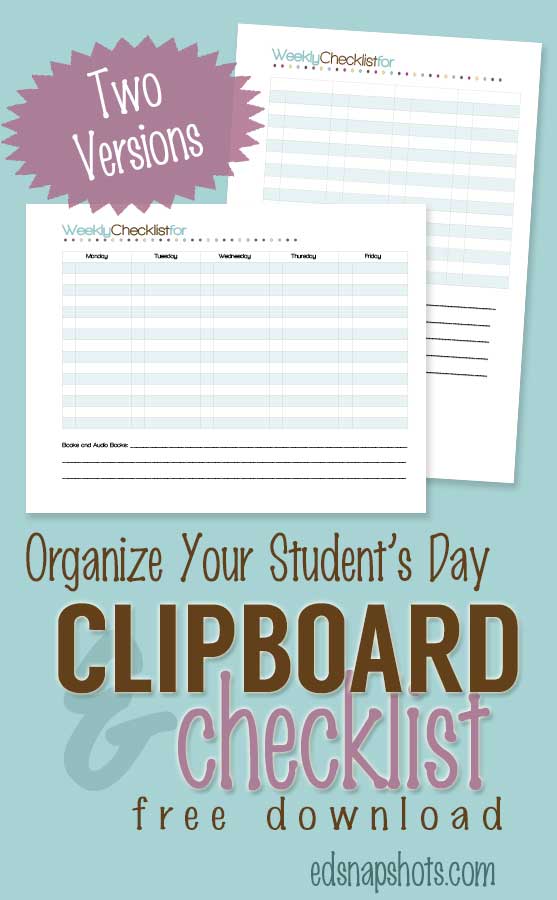 Organize your child with this FREE Homeschool Student Planner Checklist and a FREE Mini Homeschool Desk Set with Printables with handy helps for your child.
Here are 10 Table Manners Every Middle Schooler Should Know and a FREE Art Picture Study to focus on art lessons.
Click here thousands of homeschool freebies!
*Don't forget! If you are looking for additional free homeschool resources please check the huge growing list of free homeschool curriculum and resources on MoneySavingMom.com!
Jamerrill is the homeschooling mother of a large and growing family. After seasons of spending $50 or less annually to homeschool her children, she started Free Homeschool Deals in 2012 to help all families afford the homeschool life. You can follow the homeschool goodness on Pinterest and Facebook.
Subscribe for free email updates from Money Saving Mom® and get my Guide to Freezer Cooking for free!