This is the weekly list of Free Homeschool Curriculum and Resources compiled by Jamerrill from FreeHomeschoolDeals.com. If you aren't a homeschooler, but you're a parent, teacher, babysitter, or nanny, you'll probably find at least a few useful freebies in this list. You may also want to go through the Educational Deals and Freebies from earlier this week for more.
Do you ever wonder why other families homeschool? Now you can read Why We Homeschool: A Collection of Answers from Real Homeschool Families and hear what others are saying about it. Then move onto this week's freebies list where you will find some excellent resources for homeschool.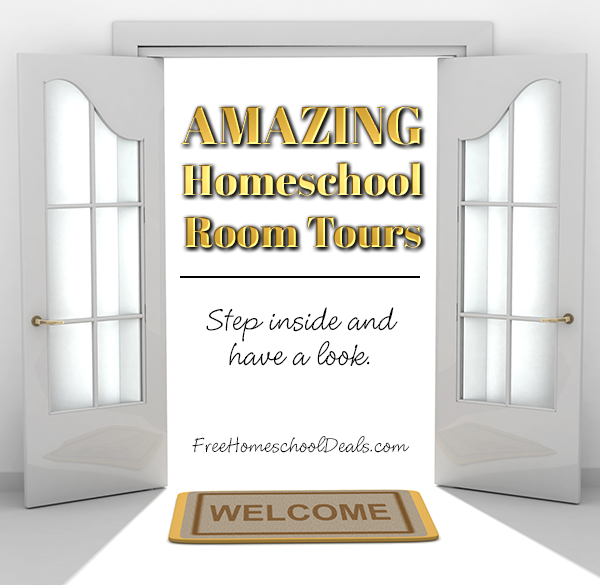 If you'd like fun ideas to create a homeschool room take a look at these amazing homeschool room tours!
Preschool and Lower Elementary
It's back to school time! Here are FREE Back to School Coloring Pages, a FREE Back to School Printable Pack and an FREE All About Me Printable, to get your child settled into school routines.
Love Lego's? Here is a FREE Lego Duplo PreK Pack.
Learn the alphabet with these FREE Alphabetizing Game Printable.
Science
Lapbooks are a great way to learn science. Here is a FREE Ant Lapbook.
Study the human body with these FREE Human Body Diagrams.
Here is a FREE Butterfly Garden Life-Cycle Garden game to learn all about the life cycle of a butterfly.
These FREE Magic School Bus Lesson Plans include numerous science topics and lessons.
Here are FREE Interactive Animal Cell Notebook pages to study cells.
Read all about the solar system with these FREE Solar System Pages.
Reading, Spelling and Writing
Practice your poetry writing with these FREE Poetry Writing Prompts.
Use these FREE CVC Play Dough Mats with Short a or these FREE Apple CVCE Build-a-Word Printables to teach word patterns in reading.
Here is a FREE Read-aloud Pack.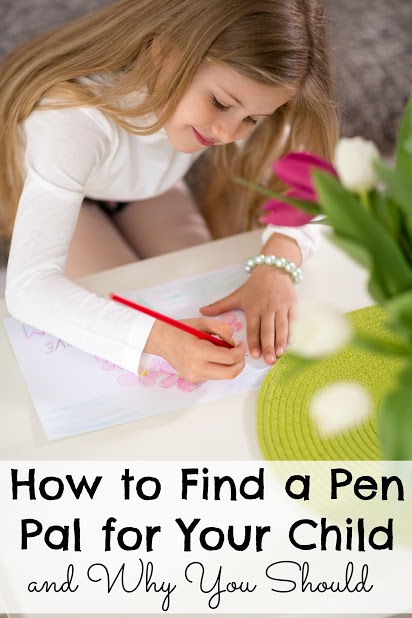 How to Find a Pen Pal for Your Child, and Why You Should
Ready to learn sight words? Here are FREE First Grade Dolch Sight Words Play Dough Mats.
Keep track of your reading with these FREE Back to School Reading Logs.
You'll find lots of writing freebies on the BIG FAT LIST of Free Homeschool Copywork Copywork.
Don't miss this FREE Writing Workbook with 24 Pre-Writing Tools and Graphic Organizers!
History and Geography
Learn about the state of Washington with a FREE Washington State Study.
Travel to Egypt with a Free King Tut Mini-Unit Study.
Art
Here are FREE Montessori-Inspired Color Wheel Activities, Lesson and Printables.
Math
Use these 7 FREE Card Games for Math to practice math in a fun way.
This FREE Munchable Math with the Number 7 worksheet pack is a yummy way to learn math.
Homeschool Planning and Resources
Here is a FREE Personal and Homeschool Planner (Limited Time!) to get you ready for school.
Use these FREE Night Before School Charts and Checklists to keep you organized for school.
Random Homeschool Goodness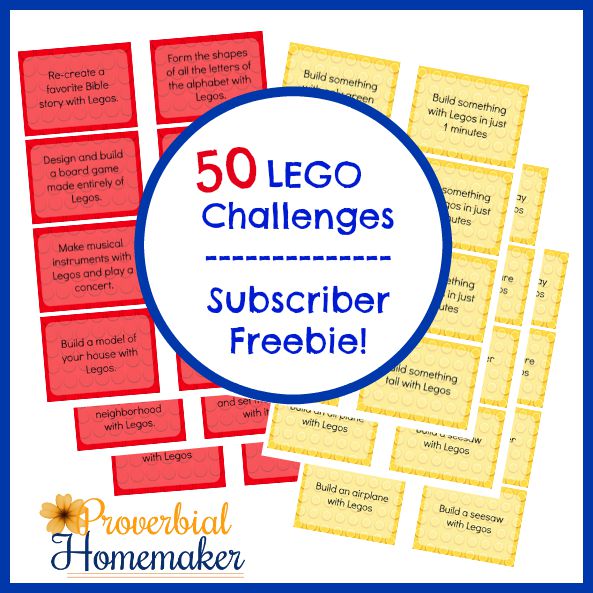 Here are 50 FREE Lego Challenges for your Lego loving child.
Your child can learn to type with these FREE Learn to Type Lessons.
In this FREE Ice Cream Unit Study and Printables your PreK- 5th grade child will learn various activities and skills.
Click here thousands of homeschool freebies!
*Don't forget! If you are looking for additional free homeschool resources please check the huge growing list of free homeschool curriculum and resourceson MoneySavingMom.com!
Jamerrill is the homeschooling mother of a large and growing family. After seasons of spending $50 or less annually to homeschool her children, she started Free Homeschool Deals in 2012 to help all families afford the homeschool life. You can follow the homeschool goodness on Pinterest and Facebook.