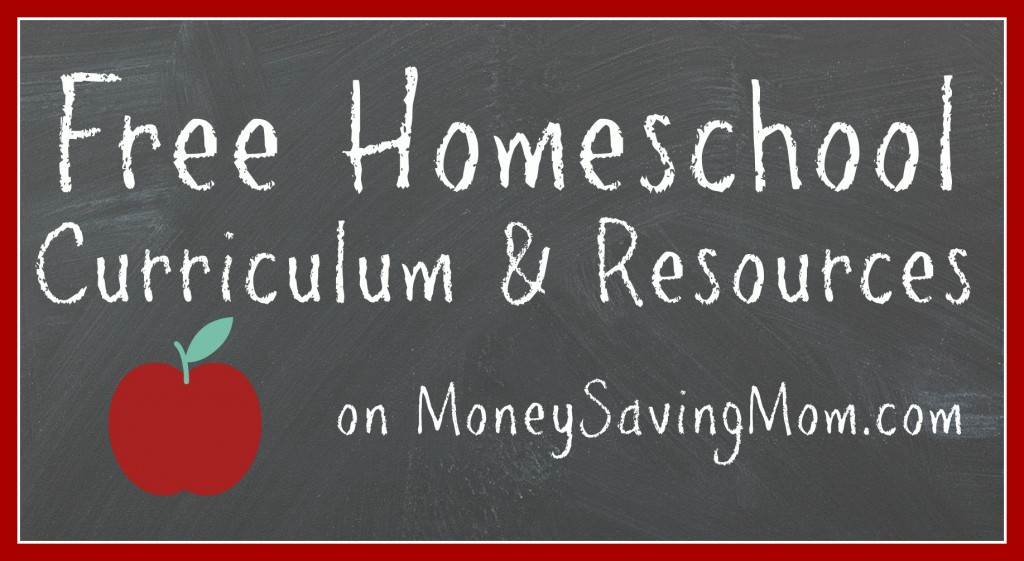 This is the weekly list of Free Homeschool Curriculum and Resources compiled by Jamerrill from FreeHomeschoolDeals.com. If you aren't a homeschooler, but you're a parent, teacher, babysitter, or nanny, you'll probably find at least a few useful freebies in this list. You may also want to go through the Educational Deals and Freebies from earlier this week for more.
This week there are a lot of great Thanksgiving freebies. School doesn't have to stop so you can prepare for the holidays. Just grab a few of these great printables, crafts or unit studies and let your little ones keep learning while you decorate and prepare for the holidays.
Thanksgiving Freebies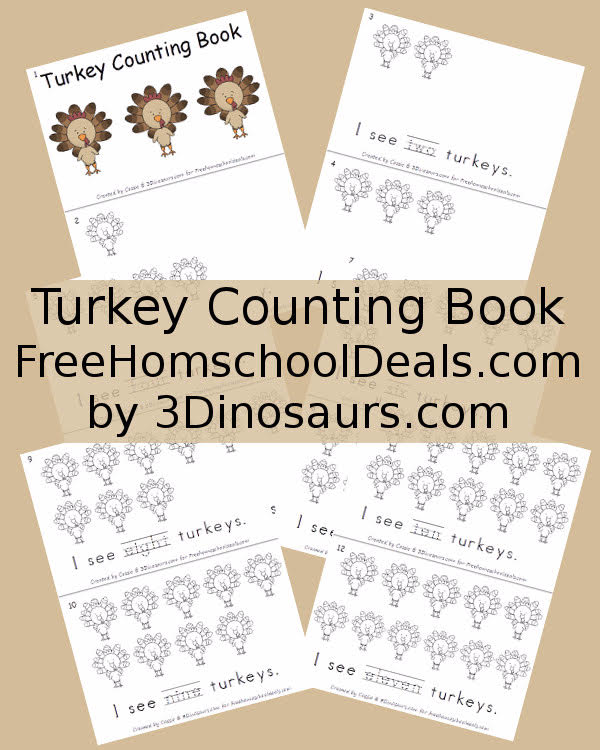 Practice counting with your preschoolers with this FREE TURKEY THANKSGIVING PACK . Here are FREE Turkey Feathers Counting Cards as well to continue the learning.
It's fun to make Thanksgiving crafts. Try some of these Free Thanksgiving Paper Bag Puppet Crafts or a FREE Toilet Paper Roll Thanksgiving Craft. Change your focus to learning with this FREE Thanksgiving Preschool Printable Pack.
Learn all about Thanksgiving from the beginning with a FREE Squanto and The Pilgrims Audio Book.
Here are FREE Thanksgiving Placemat Printables and FREE Thanksgiving Themed Printables.
Choose from one of these great coloring pages: FREE 9 Pages of Thanksgiving Coloring Printables or these Free Thanksgiving Coloring Pages.
Teach patterning with these FREE Thanksgiving Mats Pattern Blocks.
Have fun with these FREE Thanksgiving Alphabet Puzzles.
This FREE Thanksgiving Themed Writing Paper Pack includes 4 different styles.
Here is a FREE Thanksgiving Sampler Pack and a FREE Set of Thanksgiving Bookmarks to enjoy.
Include scripture in your Thanksgiving studies with these Free Let Us Give Thanks Scripture Memory Booklets.
This Free Thanksgiving Lego Challenge will be a fun way to celebrate Thanksgiving along with these FREE 27 Thanksgiving Games & Activities.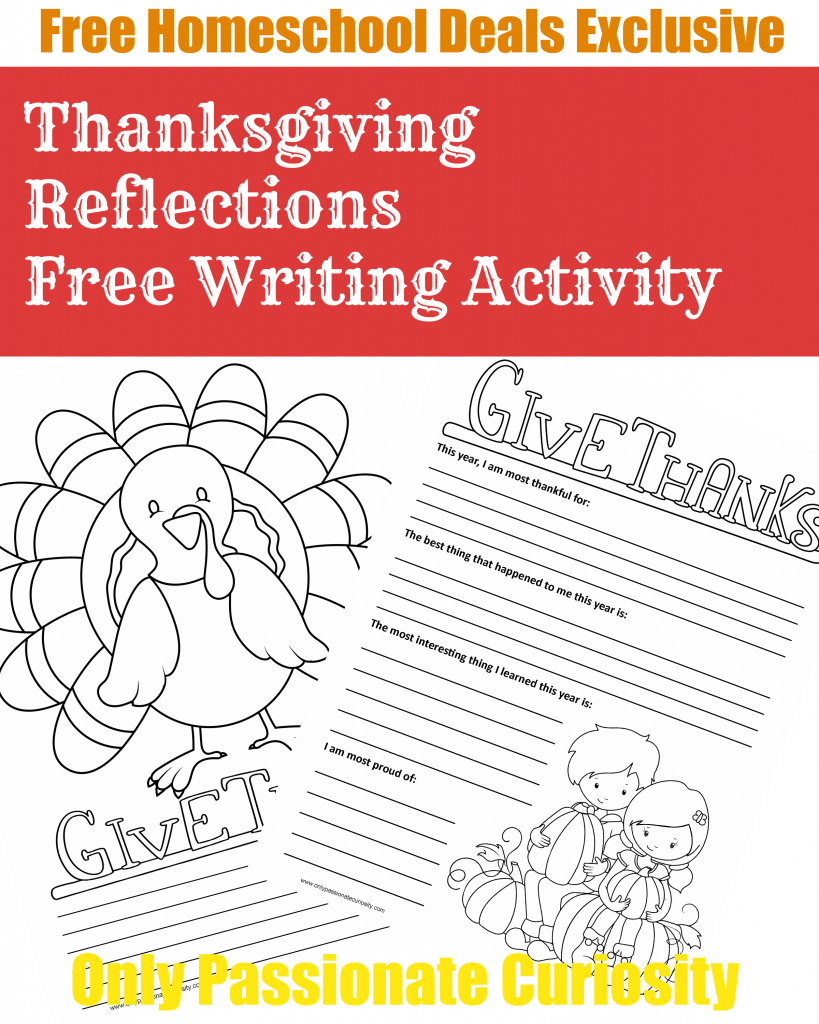 This FREE THANKSGIVING WRITING PACK contains three different levels to meet all your children's needs.
Christmas
Here is a Free Advent Picture Book Library List.
Use this FREE Christmas Around the World Lapbook to study world geography while celebrating Christmas.
Don't stop math this December! Instead, try these FREE Christmas Math Practice Pages.
Try this FREE "A Christmas Carol" Pack for a fun new holiday way to learn.
Continue spelling this season with these FREE Christmas Spelling Pages.
PreK and Early Learning
Be sure to grab these cute FREE Forest Animals PreK Pattern Pack and this FREE Forest Animals Pattern Worksheets for Kindergarten.
Focus on learning history with this Free Aviation Preschool Learning Pack.
Complete a unit study on Ladybugs with this FREE Grouchy Ladybug Unit Study and Printable Pack.
Here are FREE Fall Phonics Worksheets.
Reading, Spelling and Writing
You will never regret time spent reading. Here is a Free Reading Activity Bundle and these FREE Winter Reading Printables.
Sight word learning is fun with this FREE Sight Word Slap Game and these FREE Fall Sight Word Coloring Pages.
Practice blends with these FREE Blends Clip Cards.
Try this Free Charlotte Mason Picture Study Journal.
Combine science and writing with this Penguin Writing Freebie ~ Read and write about 6 species of penguins!
Science
Learn about the sun's effect on plants with these FREE Photosynthesis Worksheets.
Here are over 30 ways to practice science with this FREE Homeschool Science Guide With Over 30 Activities.
Click here thousands of homeschool freebies!
*Don't forget! If you are looking for additional free homeschool resources please check the huge growing list of free homeschool curriculum and resourceson MoneySavingMom.com!
Jamerrill Stewart is the mother of a large and growing family. You can find her daily helping families afford the homeschool life on FreeHomeschoolDeals.com. Additionally she encourages moms in motherhood, homeschooling, family life and more on JamerrillStewart.TV.