This is the weekly list of Free Homeschool Curriculum and Resources compiled by Jamerrill from FreeHomeschoolDeals.com. If you aren't a homeschooler, but you're a parent, teacher, babysitter, or nanny, you'll probably find at least a few useful freebies in this list. You may also want to go through the Educational Deals and Freebies from earlier this week for more.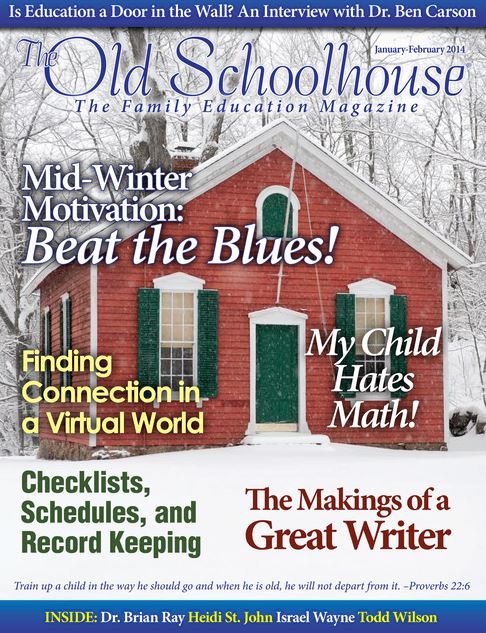 Access your free copy of the January/February Issue of The Old Schoolhouse homeschool magazine.
Get FREE Books with Dolly Parton's Imagination Library Program.
For a limited time get the free instant download of Called Home – Finding Joy in Letting God Lead Your Homeschool.
These Living-Non Living Montessori Cards are offered by The Homeschool Den.
Free Composer Notebooking Pages and The Minute Waltz Music Appreciation lessons are available for music studies.
Homeschool Giveaways is offering this full Bible Curriculum, The ABC's For Godly Children – free for subscribers. This offer ends 1/10/14 at 11:59 pm EST.
For science learning there are Chemistry Flash Cards for the Periodic Table Elements available through Currclick.com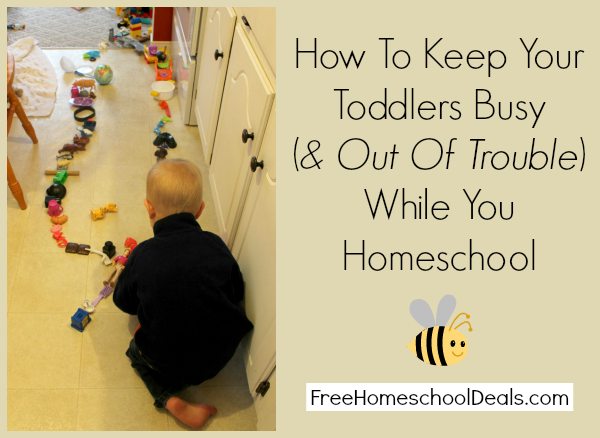 How to Keep Toddlers Busy While Homeschooling
Free download with character training in mind, Be Respectful: Free Copywork, Journaling, and Vocabulary Set.
Several additional homeschool related free eBooks that are available are so follows:
Duct Tape Throwing Axe Booklet (written by homeschool students/entrepreneurs),
A Bundle of Learning – Things That Are New,
Inspired Homeschooling – 4 Easy Steps to Ignite Your Learning at Home,
Return of the Routine – Six Simple Steps to Success,
Printable Velcro Craft Stick Idea Book,
and Book Of Virtues.
For Spanish learning there are Free Spanish Lessons for Kids + Free Color Words Wall Words in Spanish Printables.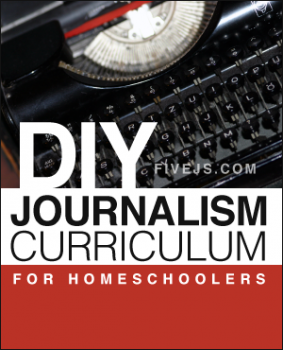 Find free resources to help create a DIY journalism curriculum for your upper level students at Five J's.
Perfect for LEGO builders are these free LEGO® Number Cards.
Save $5.99 and download this Free Angle Properties-Interactive Lesson.
Find out more about how to access these free Online Apologia Science Courses for Homeschool Middle & High School.
Because it's mid-year homeschool for many families there are Printable Mid-Year Homeschool Review Forms and Homeschool Attendance Record Printable for 2014.
For homeschoolers who use notebooking there is a free Family History Notebooking Unit and a Geography Terms Notebooking and Mini-Book unit.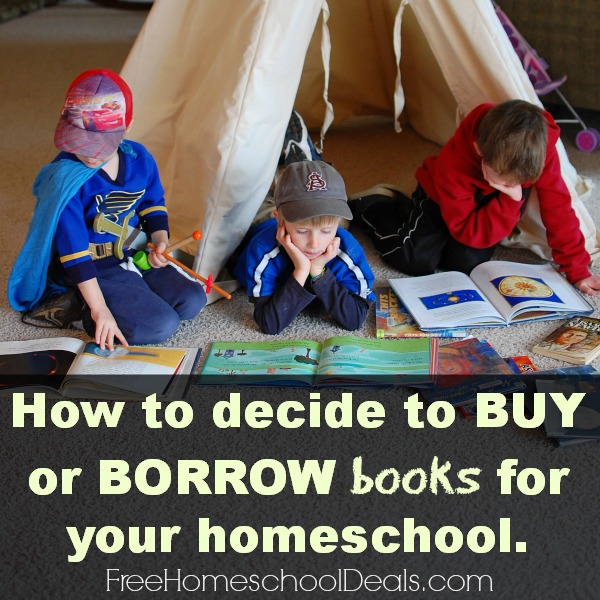 Books: When to Borrow, When to Buy
For older students with a creative eye there are Inspirational Quotes for Teens printables.
Following the Iditarod is a free unit study that is available for a limited time.
How to Homeschool for Free has a list of Manners and Etiquette Resources.
Free homeschool printables for younger students and early elementary: Noah's Ark Coloring Pages, Penguin PreK-K Printable Activity Pack, Superhero Preschool Printables, Hot Chocolate Math, and Word Family Houses for Short o.
Also on Currclick there is a free Good Habits Lapbook.
Don't miss the 176 Best Homeschool Freebies & More for 2013!
And lastly for Bible learning there is a free Bible Curriculum for Preschool through 6th Grade, and even Spanish! As well as a free Online Bible Memory System.
Click here thousands of homeschool freebies!
*Don't forget! If you are looking for additional free homeschool resources please check the huge growing list of free homeschool curriculum and resources on MoneySavingMom.com!
Jamerrill is the homeschooling mother of a large and growing family. After seasons of spending $50 or less annually to homeschool her children, she started Free Homeschool Deals in 2012 to help all families afford the homeschool life. You can follow the homeschool goodness on Pinterest and Facebook.