Stop surviving and start THRIVING!
✓ Ready to prioritize your health so you can feel better and get more done?
✓ Want to boost your energy, feel less exhausted, and take better care of your body and your mind?
✓ Wish you could set realistic goals for self-care that you can actually follow through with?
I'm here to help!
Hi! I'm Crystal Paine, founder of MoneySavingMom.com, bestselling author of Say Goodbye to Survival Mode, and creator of the popular course, Make Over Your Mornings.
As a wife, mom, and business owner, I understand you can become overwhelmed with day-to-day commitments and responsibilities. I get how easy it is to put yourself at the bottom of your to-do list, most of the time only to be forgotten.
Setting life-changing goals is hard enough. Meeting them doesn't have to be!
Join me from January 9-27, 2017 for my brand-new, life-transforming 15 Days to a Healthier You series where I'll teach you how to transform your health and find time to prioritize you!
Sign Up
You'll get immediate access to the 15 Days to a Healthier You Study Guide.
Join
The members-only Facebook group is where it all happens!
Read
The daily lessons are rich in real, proven strategies.
Watch
15-minute daily LIVE videos in the Facebook group will encourage you through each lesson.
Complete
Your daily projects will help you meet your goals!
You can start living a vibrant life!
I have a passion to help women all around the globe stop living stuck in survival mode. You don't have to go through life just barely making it through each day. I want to teach you how to thrive!
I believe with all my heart that you CAN …
Start living a stronger, healthier, more joy-filled life.
Embrace life more fully, find courage to take more risks, and discover amazing gifts that you didn't know you already have.
Love your life more enthusiastically—without reservation or fear!
Live more generously and serve others more wholeheartedly because you are filled to overflowing!
I believe you can live like this, and I want to help you make this a reality!
As someone who gets what it's like to feel exhausted and overwhelmed, I want to come alongside you to teach you the strategies I've learned to help you prioritize yourself, nurture your body and your heart, and enjoy each and every day.
I want to share my own journey with you so you can see exactly what it looks like to break free from feeling burned out and worn down so you can live a healthier, more vibrant life. I want to be the voice cheering you on, giving you the encouragement you need to succeed!
When you sign up for this 15-day series, you'll get…
✓ Daily 15-minute LIVE videos. In these videos, I'll be your coach and cheerleader to jumpstart your success to better health! We'll discuss the daily lessons and projects and I'll take a few questions live, too. (Note: If you are not on Facebook, don't worry. We'll be sending you links to each video the day after they've been recorded so you don't miss out!)
✓ Daily lessons covering important topics like why self-care is important, what self-care really is (probably not what you think!), and why self-care looks different for different people.
✓ Daily projects to help you stay on track and meet your personal goals.
✓ Access to an exclusive members-only private Facebook group where you can find encouragement from others who are going through the series.
✓ Daily accountability through the Project Check-In Threads on the Facebook Group where you can share your progress and struggles with all the participants.
✓ Bonus links and resources I love for additional inspiration.
All for only $1/day!
Check out our daily lesson topics
before you buy!
| | |
| --- | --- |
| Day 1 | It's Time to Take Care of YOU: Why it's Important to Take Care of Yourself & How Self-Care Looks Different for Everyone |
| Day 2 | What Self-Care Really Is (and What it Isn't!) |
| Day 3 | Love Your Life |
| Day 4 | Overcoming Negativity |
| Day 5 | Realistic, Attainable Goal-Setting (Part 1) |
| Day 6 | Realistic, Attainable Goal-Setting (Part 2) |
| Day 7 | Cutting Calendar Clutter: What Should Go On Your To-Do List (and What Shouldn't!) |
| Day 8 | Cutting Physical Clutter: Why Clearing Clutter is Good for your Health |
| Day 9 | Setting up an Evening Routine |
| Day 10 | Building Good Sleep Habits |
| Day 11 | The Importance of Hydration |
| Day 12 | Falling in Love with Fitness |
| Day 13 | Redefining Healthy Eating (for the Already Overwhelmed!) |
| Day 14 | Nutritional Supplements |
| Day 15 | Why Your Mindset Matters |
How The Program Works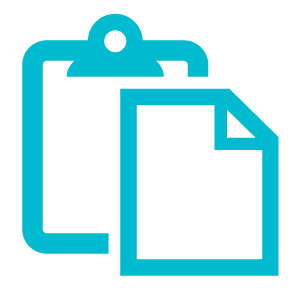 Sign up today! Registration closes the evening of

January 3, 2017

.
Be sure to check your inbox for your confirmation email. Confirming your subscription ensures you'll receive all of our emails for the program. This is very important. If you don't receive your confirmation shortly after registering, please contact katie@moneysavingmom.com.
Get instant access to the 15 Days to a Healthier You Study Guide. This contains all of the lessons and projects for the program!
Get access to the private Facebook group on

January 6, 2017

. This is where you'll enjoy the daily 15-minute LIVE videos with me and Project Check-In Threads to help you stay on track through the program. You'll receive the access link on

January 6, 2017

via email.
Program starts on

January 9, 2017

! Don't worry. We'll send out a reminder email before the group begins. 🙂
Daily live videos will take place at

8:30 p.m. CT

each weekday evening. These videos will be on the private Facebook Page. If you can't watch them live, all the replays will be available to watch as soon as the videos are over with.
The program runs

January 9-27, 2017

. We'll take the weekends off — or you can use them to catch up or dive deeper into the lessons and projects.
All videos will be recorded, and we'll provide access for you to download the videos after the program has ended and the group closes on

January 31, 2017

.
Have any questions? Email katie@moneysavingmom.com for help!
There's more to life than just surviving (and there's more to you, too!).
What if you could wake up every morning excited for the day ahead?
What if you could not only develop an exercise routine that you can stick with, but one you actually LOVE?
What if you could have more energy to do the things you've been missing out on for SO long?
YOU CAN.
                                      Our Guarantee
Not sure this is for you? Sign up today with confidence! It's important to me that you make purchases that are right for you. That's why 15 Days to a Healthier You comes with our standard Money Saving Mom 30-Day money-back guarantee. No questions asked. If you're not happy with the program, just let us know. We'll take care of the rest.