Earning & Managing Money
JessieLeigh from Parenting Miracles shows you how to get 5+ meals from one 10-lb. turkey.
Sign up for the free Moms & Money Summit to be held online December 6-7, 2013.
I'll be giving a workshop on how to Say Goodbye to Survival Mode and live your life with intention and purpose. While the principles I'll be sharing apply to many areas of life, we'll specifically be talking about how you can be very intentional with your bank account.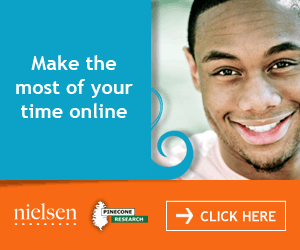 Sign up for Pinecone Research to see if you qualify.
Pinecone Research is one of my favorite survey companies. They pay $3 per survey taken.
See more of my recommended survey companies here.
(Note: The links in this post are my referral links. Read my disclosure policy here.)
Check your ALDI store to see if they are carrying some new healthier items. Annette emailed in and said:
I was at Aldi's in MN and am excited to report I saw a lot of new, healthier items. And they were not special buys!

They had natural honey and Agave. In the produce section, they had Baby Kale tubs and Arugula for $2.49.

Also, they had fresh herbs like mint, basil, thyme, rosemary, and dill for $1.49 And they had a lot of specialty cheeses for the holiday. I also saw a natural granola and packs of applesauce similar to gogo applesauce.

Hope this will benefit you and your readers. -Annette
Have any of the rest of you found some of the same items at your ALDI store?
Every week in 2013, I'm sharing a different way you can save $100 this year. If you do all of these things, you'll be able to save over $5,000 this year alone! Many of these things will likely be things you're already doing, but hopefully all of you will pick up at least a few new ideas or some inspiration from this series.
Earn Gift Cards From Swagbucks
If you've read my blog at all, you know I'm a big fan of Swagbucks. And you probably signed up a long time ago and have been earning gift cards ever since.
For the handful of you who have yet to sign up for Swagbucks or for the many others who have signed up but feel like you're not earning much from it, this post is for you.

What Is Swagbucks?
Swagbucks is a search engine that rewards you with Swagbucks for searching. You can use it just like Google (though I still like Google better) for searching and you will be randomly awarded Swagbucks for searching, usually around five to 10 Swagbucks once or twice each day.
These Swagbucks can then be redeemed for a variety of different free items, such as Amazon gift cards, Starbucks gift cards, and much more.
While Swagbucks started out as solely a search engine, over the past few years, they've morphed into much more. In fact, they now offer many different ways to earn more Swagbucks making it much easier to earn enough Swagbucks to cash in on their prizes. Some of the most popular ways to earn Swagbucks are doing online searches, signing up for offers, printing coupons, completing special offers, or taking polls.
When I first heard about Swagbucks, I was a little leery because it sounded too good to be true. But I went ahead and tried it — and after earning multiple gift cards every month for the past two years, I'm here to tell you that it's not too good to be true. Swagbucks works!
I've earned many gift cards plus some electronics from them since I've been using them for the last few years. In fact, we were able to lavishly bless our families with Christmas gifts this year thanks, in large part, to the gift cards I'd accumulated through Swagbucks.
And I'm not alone. I know dozens of friends who've also had great success with Swagbucks — earning at least a gift card or two every month and sometimes much more than that.
Here's what Andi emailed me today:
I started using Swagbucks at the end of 2010 and since then, I have earned $325 in Amazon Gift Cards. Last year, I bought all of my husband Christmas gifts, and a few gifts for the Grandparents. This year we have used it mostly for "extras" that I didn't want to pay for, but really wanted to have (aka: my blow money). I normally earn $5-10 a month in gift cards — and I don't have any referrals under me. I simply search on my laptop and my Android. -Andi
And Alicia Hansen posted this on my Facebook Page:
Last year, I started about this time and saved enough up to pay for my daughter's Skylanders game for Christmas for $60. I've also saved up at least another $100 in Amazon gift cards, a $50 Paypal gift card and the most important one, a $100 Southwest gift card that I used to get my daughter here for the summer. I've slowed down since the summer but I am hoping to have enough to get at least a $50 Southwest card to help bring my daughter here for Christmas. It's made a huge difference! -Alicia
See more testimonials from my readers on how much they are earning with Swagbucks here.

How Do You Get Started Earning With Swagbucks?
Just sign up for a free Swagbucks account. Once you're signed up, I encourage you to read through my 15 Ways to Earn More Swagbucks series and pick a few different options of ways to earn. Experiment with different ones until you determine the ones that works best for you.
I encourage you to set an earnings goal each day and try to login and hit that, if possible. If you can even just put in 5 to 15 minutes each day, it can really start to add up! I loved what Megan posted on my Facebook Page that she does:
If you earn the $5 Amazon cards it usually is the most bang for your buck. You only need to earn 15 SB in a day to earn $5 in Amazon gift cards each month (these are 450 Swagbucks). So if that was all I did, I would easily have $30 to help out with Christmas with six months of savings. I have found that watching (usually with the sound off) about 30 seconds on 10 videos on Swagbucks TV is a fast way to earn bucks… in addition to doing the daily poll, noso, and using the toolbar. In about 10 minutes of your day, 15 Swagbucks is pretty doable. We have a tight budget, so the 10-15 minutes a day is worth it for us. I have several little kids so can't commit much time or energy to it, but every little bit helps and has worked for our family. I am able to catch codes and such while I'm at work too and with searches usually earn well over the 15 Swagbucks each day. -Megan
Do You Have To Refer People To Make It Worth Your Time?
Swagbucks has a great referral program: you'll earn matching Swagbucks (buck for buck) for the first 1,000 Swagbucks anyone you refer earns. Obviously, this is a fantastic way to increase your earnings — and one way that has helped me earn quite a few more Swagbucks over the years.
If you try Swagbucks and it works well for you, be sure to share your referral link with your friends or write a post about it on your blog. Don't keep a good thing to yourself.
That said, you can still earn a decent amount with Swagbucks even if you have no referrals at all. I outline how you can earn 15 Swagbucks each day in less than 5 minutes per day here.
How Much Can You Earn?
You can easily earn $5 to $20 per month in Amazon gift cards without spending a lot of time. However, if you want to earn more in a shorter time period, I highly recommend checking out Swagbucks TV — especially if you spend a lot of time working on the internet every day. You can increase your earnings significantly by watching Swagbucks TV each day while you're working online — or through their smartphone apps.
In addition, if you have friends you know who would love to try out Swagbucks, by referring them in the next few weeks and helping them be successful, you're likely going to significantly increase your Swagbucks earnings, too. And this will result in more gift cards for you to use toward Christmas gifts!
I've earned over $75 this year through Swagbucks and I honestly don't even spend three minutes a day earning points. Not too shabby when I combine this with earning by taking surveys with Mindfield Online as well as programs like MyPoints and Treasure Trooper! You can follow my Swagbucks progress on my weekly Swagbucks Christmas 2012 Savings Challenge posts on my blog each Wednesday. -Theresa
How Do You Redeem Your Swagbucks?
Once you've earned enough Swagbucks to cash in for a gift card, you just log into your account and request your gift card. You'll have to confirm your request and then your gift card will show up in your account within a few weeks.
There are dozens of different gift cards to choose from but I'd recommend going for the $5 Amazon gift cards for 450 Swagbucks each. This is the best deal and you can use an unlimited number of Amazon gift cards per order on Amazon.
How Can You Save $100 Per Year By Using Swagbucks?
Swagbucks is one way to easily shave some money off your monthly budget. How? Use the points you earn from Swagbucks to cash for Amazon gift cards and then use these toward something in your budget that you were planning to buy anyway — such as diapers, groceries, or another larger ticket purchase.
This way, you're actually maximizing your Swagbucks and truly lowering your expenses by the time you invest in earning Swagbucks.
I'd love to hear your experiences with Swagbucks! Tell us your secrets to maximizing your earnings, give us the scoop on how much you've earned so far, and share any insider tips you've uncovered. Let's help each other be more successful in earning free gift cards to use toward lowering our budgets!
(Note: The link in this post is my referral link. Read my disclosure policy here.)
I'm honored and excited to be guest posting over at DaveRamsey.com today on how to be an online shopping ninja. Here's a snippet:
Shopping online is not only convenient, but it also saves you money—especially if you're armed with my secrets for sleuthing out super deals. Here are three of my favorite ways to get the best bang for your buck online:

1. Use a Coupon Code

My husband and I have a policy to never purchase anything without first finding a coupon code to use. I've tried a lot of different coupon code websites and I've also tried Googling for coupon codes, but in my opinion, nothing compares to RetailMeNot.com. They are the best coupon code website in existence right now.

All you have to do is go to their homepage, search for the store you're planning to shop from, and ta-da! you have a long list of coupon codes that have been rated by their large community of users. More often than not, I'm able to find at least one coupon code from the long list that works for me. And, for possibly one to two minutes of effort, that coupon code will usually save me at least 10% off my order—sometimes even as much as 25%!
If you find it helpful, would you do me a huge favor and share it on Facebook, Twitter, or Pinterest? I'd love to bless the folks at Dave Ramsey for their kindness to share my post today. Thank you so much!
A testimony from Stephanie at Mrs. Debtfighter

Everyone around my boys seemed to have a Kindle Fire — or their own electronic gadget. And every time they were around any of these people my boys would tell me how they wanted their own.
Finally, over the summer, my husband and I sat them down and had a talk with them. We told them they could have their own Kindles but that they would have to pay for the Kindles themselves.
We wanted them to know and understand that we aren't just going to buy them something because they really want it. We also felt that they would take better care of them if they had to save up the money and pay.
After two months of hard work, here's how they saved the money for their Kindles:
1. My oldest son saved birthday money — Granted, this made a huge dent in how much money HE had to save but he still had to give up receiving toys from family.
2. We sold the family iPod — Selling the iPod also made a big dent. My husband and I got the iPhone 4's last year for $1 each when the iPhone 5 came out. The iPod pretty much became non-existent then so there was no point in hanging on to it.
3. We purged their closets and bookshelves — The boys went through their closets and found items that they did not like anymore and haven't used in a long time. We listed the items on Craigslist and sold them $5-$15 each. We were able to do the same with books that they outgrew; selling them on Amazon $5-$15 each.
4. We waited for the better version to be on sale — When they began working towards their Kindles I decided to start researching them. The 8GB was $159 and the 16GB was $199. I knew to be able to put more apps and books on the Kindle, we would need the one with bigger memory. While they were saving, the 16GB went on sale for $159; however, they weren't ready to buy yet. They finished saving the money and we had to wait for them to go on sale again. My older son asked why, and I explained to him that he would have to save $40 more if we didn't wait. So, he got a little lesson in sales, too!
The excitement and pride on their faces the day the Kindles arrived was priceless! They were so excited to tell their friends (they even shared how they had to sell things to pay for them)!
Stephanie is a mostly-stay-at-home-mom to two boys and wife to her best friend! She blogs about her debt-fighting journey at Mrs. Debtfighter.
Have you saved up and paid cash for something — large or small? Submit your story for possible publication here.
Guest post from Kelly of KellyWiggains.com
How do you make frugal meals if you can't use beans?
When I first started menu planning, shopping sales at the grocery store, and learning about the grocery game, every single site, every blog post, every sample menu plan featured beans — and for good reason. Beans are incredibly healthy, incredibly cheap, and incredibly versatile.
One problem: My husband hates beans. He says eating beans is like eating "little packages of dirt."
I've tried every variety, texture, and flavor combination in the bean repertoire, and I've yet to change his mind. So I've finally figured out ways I can still have a frugal budget and avoid serving beans to my husband.
1. Beans at Lunch
My husband may not like beans, but my boys and I love them (unfortunately, my daughter stands firm in the anti-bean club). I often make bean-and-cheese burritos, nachos, or beans and rice for lunch. I love making a huge batch of refried beans in the crockpot (using this recipe) and portioning the beans into freezer bags.
2. Add Beans Last
Anytime I make something requiring beans, I figure out a way to include the beans as an option. Mexican Stack-Up, Taco Salad, Chili, Build Your Own Burritos/Fajitas/Chalupas — these are all cheap and tasty meals, and I can make my kids' plates heavy on the beans and my husband's heavy on everything else.
3. Double the Rice
The second half of the beans-and-rice budget doesn't have to play second fiddle. My husband loves rice, and I find ways to use rice as much as I can.
4. Blended Black Beans
I've added pureed black beans to our favorite brown bag burritos. My husband noticed the flavor, but he didn't mind it as much as usual. If you have a bean-hater in your family, see if you can sneak some blended ones into your burrito filling.
I would also encourage you to find other frugal meals that make your family happy. My husband happily eats the following:
1. Roasted Chicken
I can get a whole chicken on sale for under a dollar a pound. My family loves roasted chicken as well as chicken salad, quesadillas, chicken and rice, and chicken tacos from the leftovers.
2. Breakfast for Dinner
One of our standbys — we usually make pancakes or waffles with a side of scrambled eggs and sometimes sausage or bacon when it's on sale.
3. Hard-Boiled Eggs
Though my husband gets funny looks in the teachers' lounge, one of his standard lunches includes 2 hard-boiled eggs, a hunk of cheddar cheese, an apple or pear, and some saltine crackers. Eggs are a super simple and healthy protein alternative for the bean-hater.
4. BBQ Chicken Sandwiches on Homemade Rolls
I buy bone-in, skin-on chicken breasts for about 99 cents a pound on sale. I can make these into boneless skinless chicken breasts using this method, or I can remove the skin from one breast and cook it in a crockpot with BBQ sauce. I shred the meat with two forks. I make up some of these 40 Minute Dinner Rolls, and we have a tasty and frugal meal using only one big chicken breast for my family of 5.
5. Chicken-Fried Rice
For this classic skillet meal, I use leftover rice, leftover chicken, a bag of frozen veggies, an egg and some soy sauce. My husband loves it!
Do you have a bean-hater in your family? If so, how do you still eat on a beans-and-rice budget?
Kelly blogs about everything from Literature to Living. An English teacher by trade, Kelly left the classroom a few years ago, but she still tries to convince those around her to read and write. She loves to connect her reading to the real world around her. Her blog is a place for book lovers and book skeptics alike, offering concise book recommendations, tips for reluctant readers, along with stories and observations about her life. Kelly writes at kellywiggains.com.
Ibotta 2.0 just launched and can be downloaded at the Apple App Store or Google Play. New categories include favorite restaurants like Chili's and Smashburger and Home Improvement.
Ibotta allows you to earn cash each time you shop. Choose your offers by completing tasks in the Ibotta Product Gallery. Choose your earning level for each product offer by completing as many tasks as you like such as reading a fact, answering a trivia question, watching a video, etc.
Once you complete at least one task per product offer, the product offer is automatically added to your shopping list on the Ibotta app so you can earn money for purchasing the item.
You will now find that when you open Ibotta, you can choose your retailer first, and then see an exclusive list of offers by retailers. Instead of having a separate Store Extras section, there is now an Ibotta Product Gallery by retailer so you can see what's available by store, including exclusive offers which are marked for your benefit.
Choose from many of your favorite retailers including Target, Walmart, Walgreens, Dollar General, 7 Eleven, and many more!
Ibotta 2.0 offers users new ways to cash out using Redbox, iTunes, Starbucks and more. Also, in addition to earning cash with Smashburger, you can now earn cash with Ibotta at Chili's.
Ibotta is also incorporating a special Birthday Bash Bonus that pays an extra $2 for redeeming any 5 offers by Nov. 20th, 2013. Another great addition is Ibotta paying for Home Improvements with the Ibotta's first Spend & Earn Offer, available at both Home Depot and Lowe's. Spend a total of $100 at either or both stores on one or multiple trips and earn $10.
Ibotta is one of my favorite Top 9 Apps That Will Save (and Make) You Money.
I love this post from Anne at Modern Mrs. Darcy:
I don't like to make gifts just for the sake of making them. I want them to be worth my time and trouble. But it's hard for me to tell in advance which projects are going to be worthwhile, and which ones are going to give me headaches. Because if a handmade project is going to give me a headache, well–I'd rather just buy it.

With that in mind, I've created this handy flowchart that helps me decide whether a handmade project is likely to be worth it–or not.
Read the whole post and download the printable flowchart at Modern Mrs. Darcy.